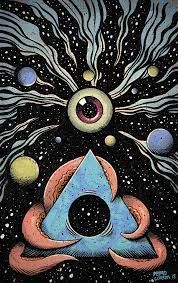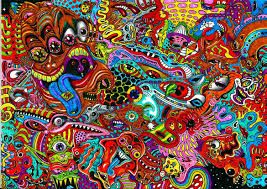 04/09/22
Got a "Highly Commended" for on of my songs, I Seen Him  at the SCALA awards (see right).  That's good, I didn't expect it to do anything at all, such were my expectations!  Ya never know....
31/08/22
Been rehearsing with man next door, getting ready for a few small gigs.  SCALA results come out on Thursday night.
09/07/22
Great day at the Busking Championships at Noosaville.  Played 3x30min sets.  Great crowds and a beautiful day.  Some tremendous players there.  Good to go back again.  There's a few piccies opposite.
22/06/22
Lawnton Markets again this Saturday - they must like me!
15/06/22
Playing the Lawnton Community Markets again this coming Saturday.  Good times!
14/06/22
Sent off a number of songs to the SCALA songwriting competition.  Only the lyrics.  It's a hard category to do well in - the judges have no audio to go on - your words have to count!
11/06/22
Markets went well this morning.  Pretty low-key but sang okay.  Even made some tips!
08/06/22
I'll be a playing a very low-key gig at the Lawnton Community Markets this Saturday.. Just 90mins of laid-back alt-country.  Should be fun.
Just heard that the Noosa Busking Championships will now be held on July 9th.  Yahooooo.....
18/05/22
Farrk!  The Busking Champs have been postponed.  The weather has been lousy with the Sunshine Coast copping a lot of rain.  They were going to be held along the river and it's too much of a chance to take as its flooded there before.
Postscript:  the 21st was windy and wet as all get out.  Good call by the organisers.  We'll have to wait and see when they are on.
10/05/22
Got the Noosa Busking Championships coming up on the 21st.  Been rehearsing the songs I'll play, and others, with friendly neighbour, Jeff.  Weather has been iffy for this time of year though
13/04/22
Midnight Oil tonight!  Their last show in Qld .... ever (although I hope not).  They were immensely powerful,  guitars blazing and Garrett singing stronger than ever!  Surely gonna miss these guys; I remember getting their first album all those years ago. Time marches on they say.....

25/02/22
Rehearsing with next door neighbour of all things!  Essentially a drummer, Jeff is also handy with a guitar.  We'll see where things go.  Getting back into some original material.
18/11/21
Played a few tunes at the Crow 'n Arrow Bar.  Does anybody listen in those places?
20/10/21
Had a nice little placing in this years SCALA songwriting competition with In The Mountains.  Highly Commended they said!
28/08/21
Private function - appreciative audience.  Nice to just play.
20/08/2021
Been very quiet.  Lockdown applies just about everywhere - many music festivals are going to the wall - Bluesfest again; now 'postponed' till Easter 2022.  Just a private function coming up for me and that's it.  Stay tuned!
10/07/2021
A gig!! First in almost two years!  Okay, it was only the Sandgate Village Markets, but it was a start.  Gave me a chance to see how rusty I am.  Didn't go too badly, a few minor mishaps, but on the whole, pretty good.
June 2021
Well didn't get to play Busking event below.  Acquired a left-hand injury, which is painful and very limiting.  Struggling to get it better.  Against better judgement I'm playing at the the Sandgate Village Markets this weekend.  It's a few hours, gonna need some luck (and anti-inflams to get through).
Also, working on new project under the name Bowyangs.  have already set up a new Bandcamp site with a number of urky rough demos.  We'll see where that takes me!
https://bowyangs.bandcamp.com/
May 2021
Booked in for the ANBC Noosa Busking Championships on June 5.  Big weekend - 4 half sets on Saturday!
March 2021
About to start tracking for new ep.  Seven songs or so to look at and see how they sound.
January 2021
Happy New Year!! Glad that last one is over - let's all move ahead now.  Times are still gonna be tough though, but I reckon we'll get there (wherever 'there' is!).
December 2020
Roll on New Year is all I can say!  This has been one crazy, awful year.  Hope is arriving in the way of various vaccines.  We all hope they work and we can put this shit behind us.  Everybody's fed up with the turmoil this awful pandemic has thrust upon us.  Let's get positive and kick off next year with some music.  I am!
September 2020
Had some good news!  I've scored a couple of second places in the SCALA songwriting competition (see opposite).  One was in the Instrumental (Baba Went Walking)category, the other was in the Lyrics Only category (Death Unwinds You).
Things Covid are slowly receding and life is coming back to normal - whatever that will mean!  Anyway, I'm on the lookout for some small gigs to kick off with again.  If I had any tonsils they'd definitely be rusty!
July 2020
Restrictions are being relaxed here in Noosa a bit.  Restaurants and some entertainment venues are gathering strength again!  Great to see.  Covid-19 ain't done yet but its effects are lessening by degrees.  Great to see some buskers out there!
Check out the piccies opposite of my new, (greatly!) simplified floor stuff.  Valeton multi-effects processor and Boss VE-2 vocal harmoniser.  That's it, no more lugging shit I don't need .... or use!
June 2020
We seem to be heading slowly out of this terrible, catastrophic, pandemic.  Kids are returning to schools, places of gathering are increasing the numbers of people able to be together, etc.  But no time for complacency.  Social distancing still applies and we will be feeling the effects of this scourge for quite a while yet.  Stay strong!
Jan-April 2020
The world-wide pandemic known as Covid-19 has, and is, holding sway over just about everything we do.  I feel greatly for all the people who have suffered because of this terrible affliction.... it will pass.  The ramifications will be felt for a very long time though.  Some things will never be the same.  Do not give up hope.  Things will get better.
18/10/2019
Ha, won myself a downloadable album by the Western Suntones from W.A.  Top band and a great bunch of guys. It's their latest record and you can get it from CD Baby:-
https://store.cdbaby.com/cd/thewesternsuntones
I had to answer a question on an old spaghetti western.  It was a toughie, but after the clue I knew what is was straight away.  Good thing I'm an aficionado!
Haven't played it yet, but looking forward to some new music from this group who reside way across this big ol' land of ours in Western Australia.
11/08/2019
Small gig at the Secret Garden Cafe for Sunday lunch.  Beautiful day and people in and out the whole time.  Just trying out some new songs and equipment.  Went pretty good.  The cafe has really nice food and the people are pretty cool too!
31/07/2019
And now a gig on August 11 at the Secret Garden Cafe.  I can't tell you where it is... it's a secret.  However, their online bio reads thus : -
"We are an off-road, garden setting, BYO cafe. We serve a wide variety of food and drinks and are available for private functions, events and group bookings. Our tranquil space is ideal for business meetings, catch ups with friends, or when you are nursing a heavy hang over. Please bring your dogs we have the space for them."
Sounds pretty good to me!
30/07/2019
Great evening at the Cooroy Butter Factory Arts Centre.  There were five artists from the Bundaberg region presenting the works of art - and fabulous they were!
Yours truly put on two hours of light background music which was well-received.  I'd been battling a dodgy throat all week but thankfully it held up pretty well.  All up, a great night.  Piccies are opposite... somewhere!
10/07/2019
Excited about a gig coming up at the Cooroy Butter Factory Arts Centre on July 26.  The Centre is a Gallery and workshop located in the picturesque town of Cooroy - not far from Noosa.  Should be a good one!
Check out their webpage:-
http://www.butterfactoryartscentre.com.au/upcoming-exhibition.html
It's right next door to the coolest looking Library you'll ever see!
27/06/2019
Had a call from L.A. today and it was Craig Durrance from StudioPros.  He gave me high praise on my demo for Dreamin' Frame Of Mind, which I sent in to their recent country songwriting competition.  He said it finished in the top dozen entries out of 500, or so.  Said it sounded a bit like the Byrds.  Wow, that's a big plus for me, as I am, of course, a big Byrds fan.
08/06/2019
Took part in the Noosa Busking Championships on the weekend - see piccies on right.  First time out since a TIA last year. 4x30 minute sets along the Noosa River at various locations.  Normally a picturesque spot, it was a pretty grey rainy day.  No matter, had loads of fun, and played and sang pretty well too.  Didn't win anything, that wasn't what I was there for.  Some darn good buskers out there though!
22/03/2019
Took time out to sit back on the river and listen to the Sandflys.  They were set up outside the Noosa Boathouse, playing to passers by and an ever growing audience of seated folk.  Local group, they do covers by Neil Young, Stones, etc.  Pretty laid back evening.
20/03/2019
Booked a day at Jam Pot Studios.  Recorded four demos for inclusion (maybe) on next album.  Just me and acoustic.  Took a while to get into the swing of things and we'll have to re-do a couple.  All in all though, a pretty good day.  Kudos to Tom Johnson in the Engineer's seat listening to my thin warble all day.
03/03/2019
Booked a couple of days next week at JamPot Studios for acoustic sessions for ep #3.  Looking forward to it.  Gonna be way different to Bones Of Love.
 03/03/2019
Great day out at Sirromet Winery - Bryan Ferry, I'm Talking, the Models, Stephen Cummings.  Big show with everyone on form.  Really enjoyed the Models quirky techno songs.
Young Bryan had a crack band featuring Chris Spedding, one of my unsung guitar heroes.  Drew on a big catalogue of solo and Roxy Music material.  Gotta say, his voice was pretty thin on a number of songs.  But, all up, great show.  Top day!
04/01/2019
The CDs for Bones Of Love have arrived!  The order was placed on Thursday and they have arrived today from New Jersey.  Unbelievable service!  And relatively cheap too.  Thankyou guys.  Feels good to finally have them in a format I can understand.
31/12/2018
Bribie Island RSL to enjoy eoy festivities.  Excellent night with a Pink tribute band.  They were pretty darn good too - two chick up front doing vocals and a really tight band.
Happy New Year!!
13/12/2018
Have begun work on new album, after a pretty quiet year.  I'm really excited about this, to be able to get back to work again in a positive way.  Full steam ahead.
20/09/2018
Checked out Mark Lanegan the other night.  One of my fave songwriters.  Keyboard and guitar accompanied.  Hell of a racket and a cool sound.  Great night with Mark in fine touch.  He was right to call out some noisy bone-heads down the front.  Guys, stay at home if you can't shut the fuck up.
20/07/2018
Well it seems the Pomona Markets have dispensed with my services.  Oh well, I had a good run there.  Change of people might do them some good.  I've got some interesting opportunities coming up though.  Stay tuned!
23/05/2018
So, the name Thuggee Tennessee.... what the heck does that mean?!!  And yep, I get asked that a lot.  I don't try to explain it anymore - it's just a name.  But anyway, here we go for the sake of the reader!  Okay, we love our country music in its various forms.  Maybe that's the Tennessee part.  I also happen to love Indian music.  I play a bit of sitar-sounding stuff here and there (courtesy of my wonderful EHX Ravish Sitar effects pedal).  And the Thuggee were a group (or cult) of brigands and murderers in India during the time of the British Raj.  They would set upon wayfarers and murder them, usually strangling them with a yellow cord or sash.  Charming.  Anyway, that's the Thuggee!  Put it all together with a cobra-tailed  Stetson-wearing skeleton , and you've got me, Thuggee Tennessee!  Doesn't mean crap, right?!!  Exactly.
20/05/2018
New 'toy' - meet the Digitech Vocalist Live Harmony (see piccie opposite).  It's a vocal processor/harmoniser for the uninitiated.  I've always used one as  solo player and I've moved on from an older model.  Always liked Digitech stuff and the harmoniser has a nice warmth and genuine sounding harmonies.  You can thicken up your vocal with it, double it, and add one or two harmonies if Eagles and CSN are your thing.  Wouldn't be without one and this babe is very versatile.  Can do short loops as well!  Love it.  Cool retro look too.
09/05/2018
Have off-loaded my beautiful Maton SRS808c to a new and worthy owner.  He plays in a band here in Brissie called The Hoomans.  They're a 3-piece and write their own material.  Some pretty darn good songs they are too.  Check 'em out:
https://www.facebook.com/The.Hoomans/
 https://soundcloud.com/the-hoomans
21/04/2018
Beginning work on Latin Man, the next to last song for the forthcoming ep.  Quite different, but should fit in nicely with the other completed songs.  We're off to Carnival with this one!  Ole!!
 20/04/2018
Heading off on our first ever trip to Western Australia this weekend.  Should be a blast.  Away for two weeks.  Gonna try and catch what we can in the music world over there.  Wouldn't mind trying to catch up with the Suntones and Kill Devil Hills in their native environment.
Talented muso, Mark Hutchison, will be taking my place at the Pomona Country Markets on April 28. 
 07/04/2018
Fantastic time at Bluesfest.  Maybe not as 'big' a year as some on paper.  Plenty of great acts though, with New Power Generation would be the stand-out for me... Prince would be proud.  Man, it was party time!  Sheryl Crow was terrific too.  Really enjoyed local man, William Crighton as well.
29/03/2018
Off to our 22nd consecutive Bluesfest, near beautiful Byron Bay.  Headliners this year: Lionel Richie, Robert Plant, Sheryl Crow, Tash Sultana, and many other great acts over 5 days.
14/02/2018
Exciting news: one of my new batch of songs, It Leaves Me Cryin' was chosen as as semi-finalist in the recent 'Song Of The Year Songwriting Competition'.  Thanks to folks at StudioPros for the great work they did on producing the song.
10/02/2018
Super excited to learn I'll be playing in the Pomona Music Muster (Mar 9-11).  Big three days with various locations for buskers, and top line acts in the wonderful old Majestic Theatre.
10/02/2018
And studio work has begun on Whereabouts Unknown, a song for the ep after the next one (due April)!  It's a radical departure from the Bones Of Love songs about to hit the air waves
 28/01/2018
Mixing is finished for Our Island Days, the next song for the ep.  Lena did a lovely husky job on the vocal and it sounds great!
23/01/2018
 Got some complimentary CDs in the mail today from the folks at SCALA(Songwriters, Composers, and Lyricists Association).  These came as a result of their annual songwriting competition.  In 2016 I won the Lyrics Only category for my song, Dreamin' Frame Of Mind.  I subsequently did a recording of the song which appears on the CD, along with a bunch of really good songs by other people.  It's been a while but the CDs are part of my prize.
 20/01/2018
Bit late; I suppose I should say Happy New Year!  Looking foward to a big year.  More than halfway towards the new ep which I hope will out in March.  Songs so far sound fantastic and a bit of a departure from my roots sound.  
15/12/2017
Okay, so vox and instrumentation for Music Of Love is done!  Mixing/mastering is underway - sounds terrific!
30/11/2017
Music Of Love is progressing well.  Instrumentation is just about done and vocals are up next.  Sounds real nice without the vox!  That's a good sign.
21/11/2017
I'm entering It Leaves Me Cryin' in a number of songwriting competitions.  I've had success before so I thought I'd give this baby a shot.  We'll see how we go.
14/11/2017
It Leaves Me Cryin' is done!  Sounds pretty good too.  There's an alternate mix without drums which I like as much as the original version.  Music Of Love is about to kick off with tracking, maybe might be done by Christmas.  Big thanks to the guys at StudioPros in L.A.  for their efforts and for allowing my steering of the tracking process.
26/10/2017
Beginning recording of new single through StudioPros.  Two songs: It Leaves Me Cryin' and Music Of Love will hopefully be out by Christmas.  Will feature Jon on vocals - these songs need somebody without a 'tape-wobble' voice like mine to do them justice.  Very excited about this.
15/10/2017
I'm readying a group of about 6 songs which will form a theme for a forthcoming ep.  These songs will be performed by selected session vocalists and players at StudioPros in L.A.  Words/music/arrangements and a demo of each song provided by me will be their blueprint.  I get to work with a producer all the way and we discuss how we want each song to proceed.  All this is done online btw.  I get a new track (guitar, vocals, banjo, or whatever) every few days and give it the okay or not.  We can make mods if I want.  The song is eventually 'okay'd' by me and then mixed and mastered.  I get a zip file of all the individual components to the song as well as the mastered song itself.  StudioPros get paid for their services and I retain 100% of the copyright.  My songs, and I can do whatever I like with them.  We'll see how things go, but it sounds like a way to for me with these particular songs.  They're pretty good songs I think, but I can't give them vocal justice - one has a female vocal lead anyway!  Forward ho!
26/08/2017
Steven Ford from Pauline Hanson's One Nation Party will be reciting some poetry between my sets.  No doubt his excellent self-penned, "The Queensland Game" will be a highlight.
FOLLOW UP
Steven provided some terrific recitations in between my sets.  His own poems, along with Australian standards like The Man From Snowy River, provided a perfect foil for my own country/folk songs.  His voice is perfect for what he does, deep and expressive.  A top morning at the markets!
21/05/2017
The mp3 of Dreamin' Frame of Mind(acoustic) is now under the Music heading here.  Tom Johnson at JamPot did a great little setup for the vox and guitar.  Nice warm mixdown and master too!  Thanks Tom!
15/05/2017
Recording one lone song at JamPot Studios this Saturday(20/05/2017). Dreamin' Frame of Mind won the Lyrics Only section at the SCALA songwriting competition last year. I've always had the music for it - just too lazy to do a good job on the recording of it. It'll wind up on a compilation CD featuring the other section winners. I can tell you there were some great songs in there too! The song will also be available commercially to sell in the tens of thousands. 
Looking forward to working with the good folks at JamPot: 
http://www.jampotstudios.com.au/
25/02/2017
Choirboys - Villa Noosa
The Choirboys are an Oz pub-rock legend. And tonight they played all their hits as well as a set of songs from two AC/DC albums. Big guitar sound! Fabulous night and the lads were in great form
25/02/2017
Pomona Country Markets
Having a good time at the Markets! Pomona is a lovely small town about 30mins from Noosa. It lies at the base of Mt Cooroora, where they hold the King Of the Mountain every July. Up and down explains it. I've done it and it's a tough test. Anyway, the Markets are on the second and fourth Saturdays of the month. Great place to entertain and brush up on new material. You can find me there for the foreseeable future (9am - 11:30am), so come and say hi.
 02/12/2016
Desert Blues Cartel - Cardigan Bar
Top night of low-down growlin' swampy, druggy, Cashy, profane, type blues.... The ever irresistible Robert and Lola presented an assortment of tunes from past albums. Very loose and, um, infectious. The Cardy Bar is one of the best spots in town for music.
05/11/2016
 Richard Johnston, Tony McCall, Peter Joseph Head (Songwriters' Night) - Cardigan Bar
Great night at the Cardigan Bar last night. Me, Richard, and Peter, each doing a solo spot. Richard and Peter joined up later for some dubious duetting! Very loose shall we say. Peter was up from Melbourne launching his new album Peter Joseph Head Lightens Up. Some fun, quirky stuff going on there. Plenty of engagement with the audience too - in a friendly kinda way! Staff at the Bar are top-notch - helpful and right on with the sound and set-up. Thanks guys.